Can Secret Invisible Deodorant help you reclaim your time? Well. It's a start….
On going calmly into the fall…..
When I was kid, summers were easy and carefree. My mom wasn't one of those helicopter parents who micro-managed every nanosecond of my free time with an endless circuit of lessons and activities. No way!  She just let me roam free from sun up to sundown. And I loved it. As an adult, each year as summer approaches — it is "that" vibe of my youth that I romanticize about and strive to rekindle….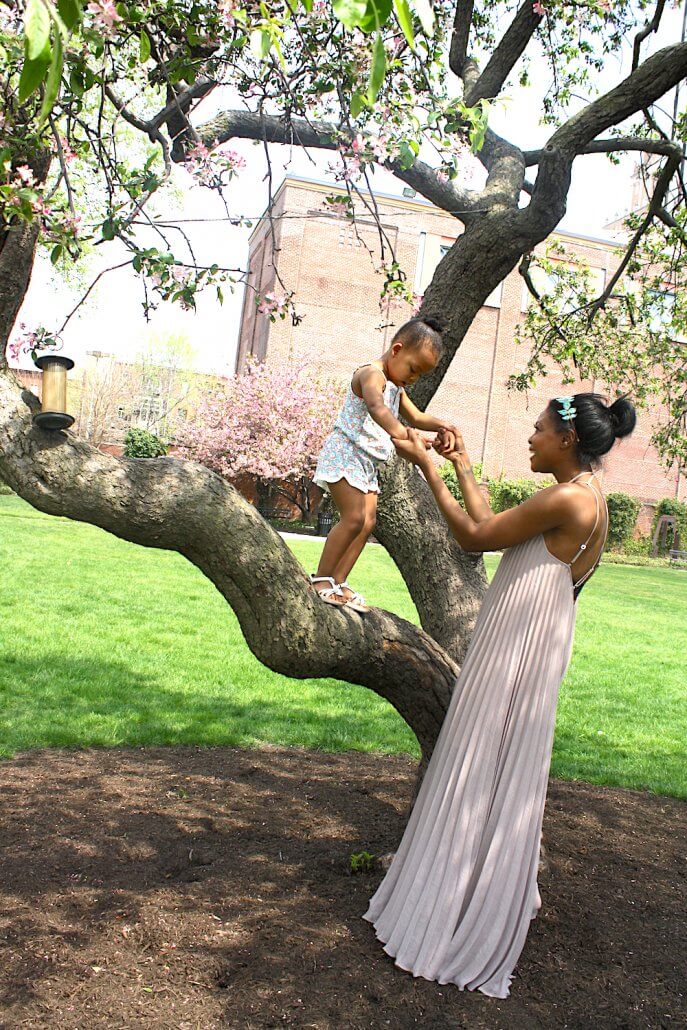 But the reality is this — I am a mom and an entrepreneur and my carefree summer days are long gone. My good friend Jennifer Bickerton explains it best, here: "I Can't Mourn the End of Summer Because Working Moms Don't Get One".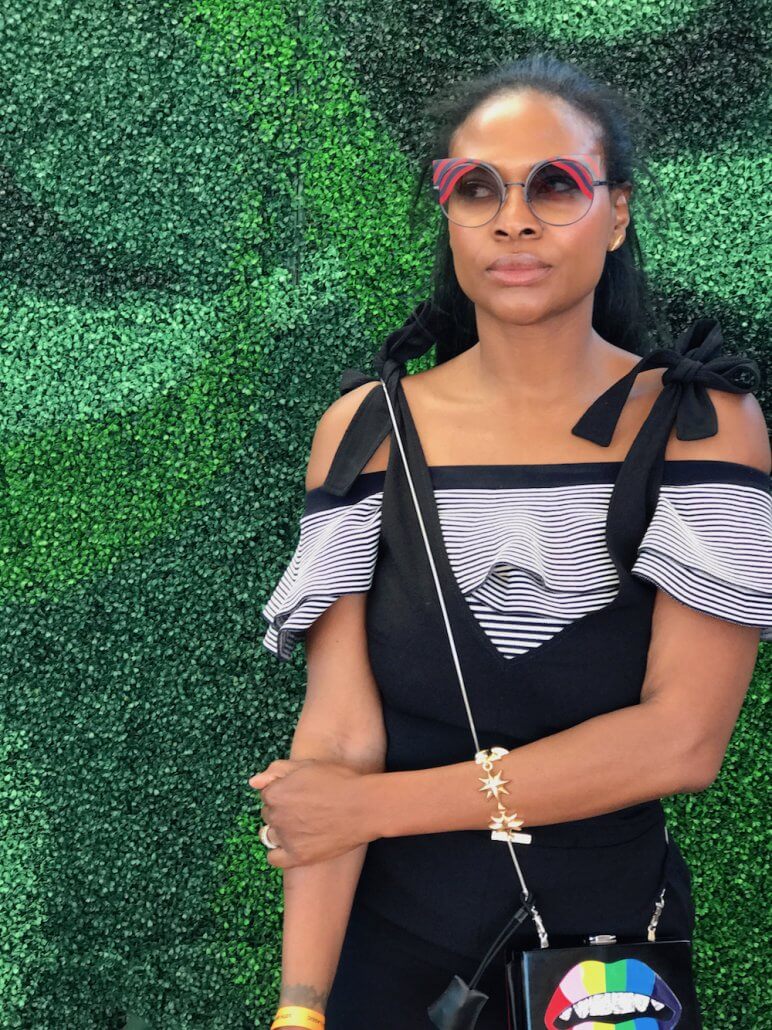 As Labor Day approaches (yikes, fall is upon us!), I am all the way committed to reclaiming my time. And while I like to think that I have the energy and focus for a major life reconfiguration (think: spiral-bound day planner, organizational apps and weekly motivational podcasts)…..my truth is that I only have the bandwidth for a few small tweaks — that I hope will pay off handsomely. (Besides, the New Year is just a few months away and THAT'S the time to pull out the big guns and overcommit on everything, LOL!)
Read on as I share the three life hacks that are currently giving me little doses of zen….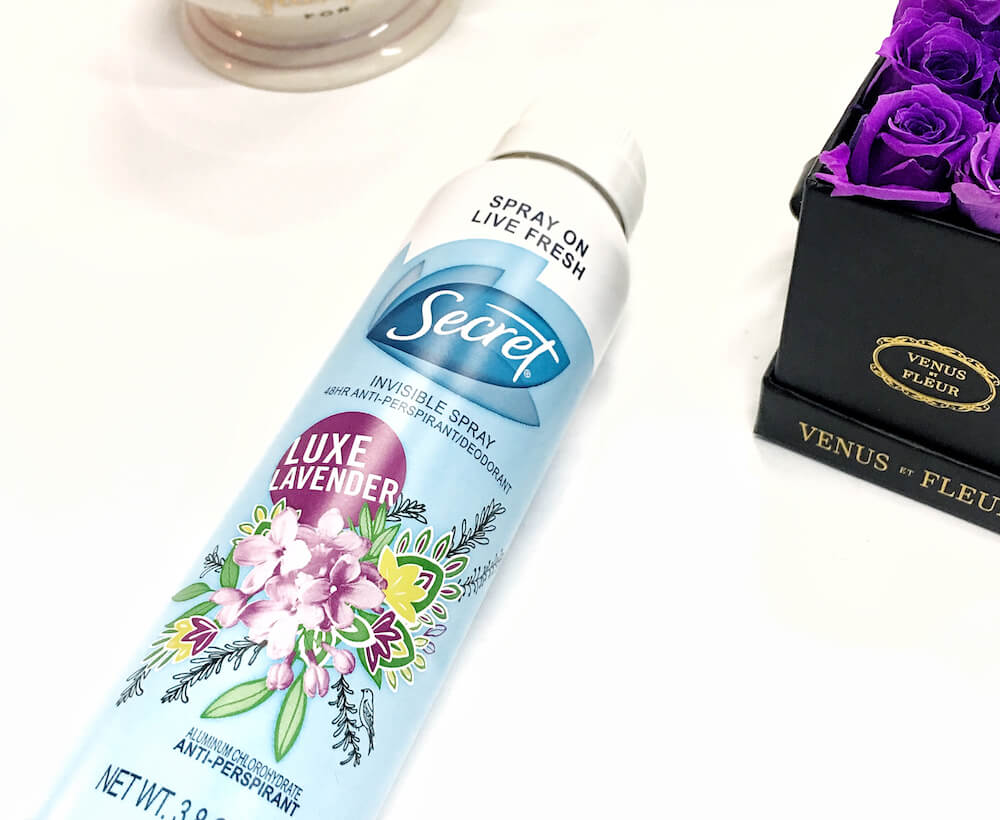 KEEP CALM AND CARRY ON LIFE HACK #1
Can an invisible, spray on anti-perspirant help you reclaim your time? Well, it's a start. My days are incredibly long, super active and often stressful. So I need a deodorant that can do battle with the aforementioned…and come out smelling like a bunch of roses. Well, I actually prefer lavender because of its natural calming properties. For the last few weeks, I've been keeping calm and carrying on with Secret Invisible Spray in Luxe Lavender. The delicately (definitely not overpowering because that's the opposite of "calm") scented deodorant offers up to 48 hours of wetness protection. And yes, I know this for a fact because I've left the house without applying it on several occasions. Sigh! I'm a mess. Thankfully, my day-before application held me down!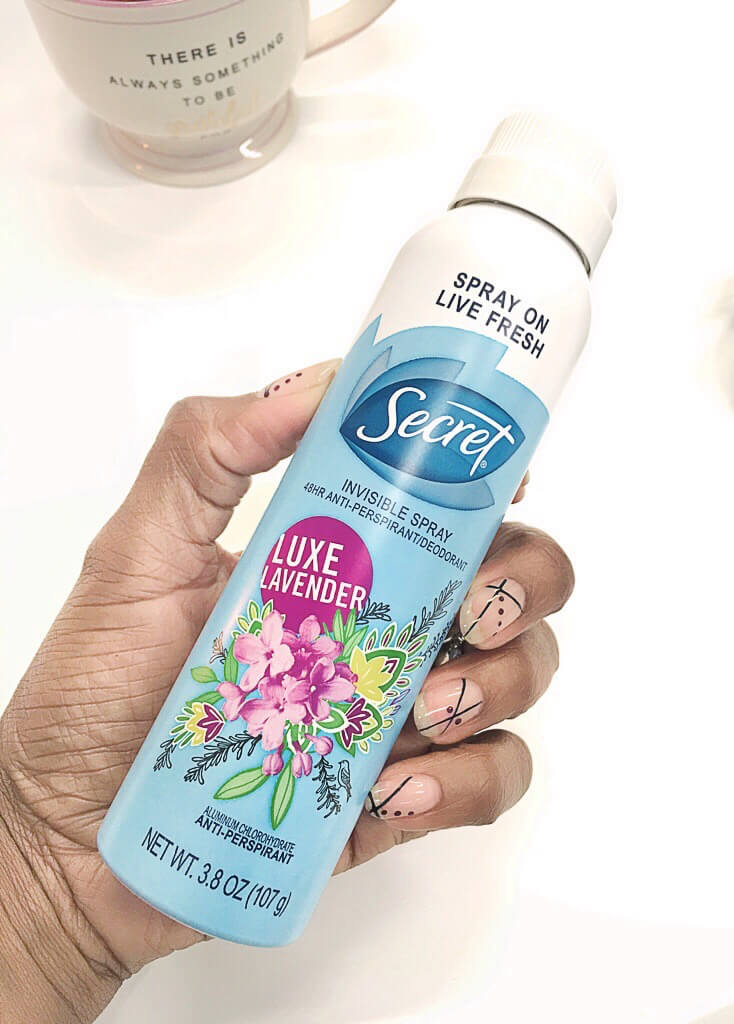 You know how some women feel naked without foundation or a red lip? I feel the same about scent. I'm totally incomplete without my fragrance du jour. Secret Invisible Spray in Luxe Lavender combines a bright bouquet of lily and purple freesia, adding a light layer of fragrance to my day. One quick spritz and I'm good to go. It's a simple act that brings me so much calm. And here's the cool part: sweat-activated fragrance technology captures stinky underarm odor and replaces it with fresh scent. In a nutshell, the more you sweat, the harder the anti-perspirant works. So even if I go nose-blind and I'm oblivious to my funk (real talk) Secret Invisible Spray's got me covered.
Listen, the road to calm and happy is paved with the little things along the way. And this completely invisible, pleasantly scented deodorant makes my very on-the-go lifestyle just a bit more manageable.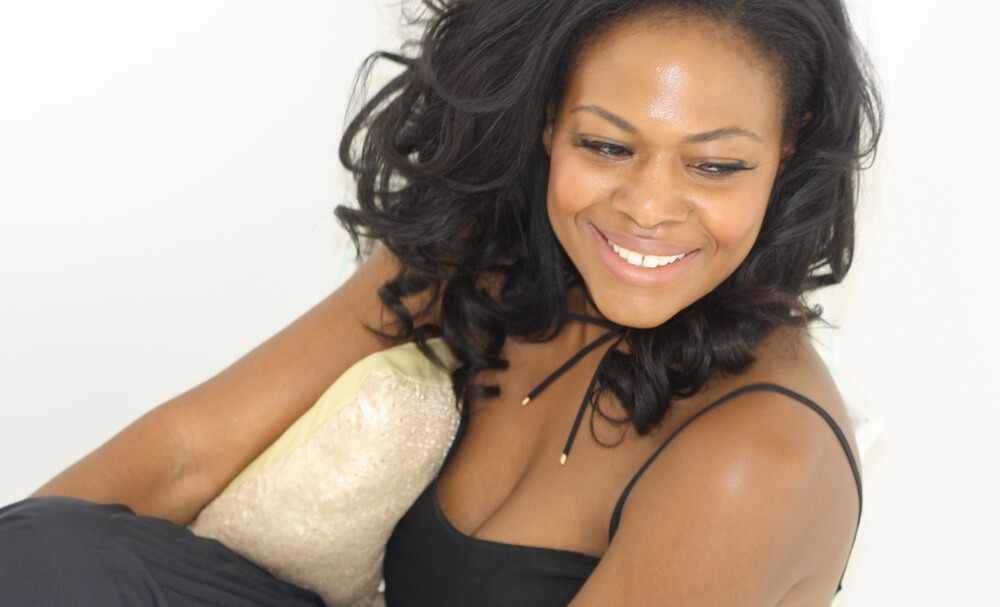 KEEP CALM AND CARRY ON LIFE HACK #2
Book a Mother's Day vacation. NOW! Yes, I know Mother's Day is like eight months away. But book your mommy retreat today. A mom of two gave me this tip earlier this summer and I have been dreaming about my little getaway ever since. It's like my little light at the end of the tunnel. The mom-cation rationale is this: Moms rarely get the breaks they deserve. Plan a Mother's Day get away for yourself. Put it on the calendar. Inform the family and do you. No one can argue mom taking a weekend break on Mother's Day. No one. It's the perfect time to seize the opportunity. So skip the line on an overrated brunch in a crowded restaurant. Plan a mommy break instead. And it doesn't need to be some far off and exotic location (tho, you deserve that, too). A close by hotel with wifi, NETFLIX and a bottle of your favorite bubbly will do just fine. Cheers, mom!
KEEP CALM AND CARRY ON LIFE HACK #3
Baths. And lots of them. Try to take as many baths as possible. Showers are great for getting clean….but baths support personal healing and recovery. It's like one big exhale for the soul. As soon as I am fully seated in the tub, a wave of ahhhh takes over my body. Maybe it's the warm water, maybe it's the bath salts, maybe it's just that no one is bothering me for the next 20 minutes. Whatever it is, it's truly an experience you must incorporate into your life at least once a week.
Bottom line:
Life is hard. True story! And while big life changes matter, sometimes it's the little tweaks along the way that make the biggest impact in the end. My life is hella hectic…. and these three life hacks help me TREMENDOUSLY. But I'm curious. What life hacks do you rely on to make it through the day, week, etc.?
This post is sponsored by Secret. Opinions are all my own. Thank you for supporting the brands that help make ThisThatBeauty possible. #ad