Natural and organic skincare products have slowly switched from being crunchy to being cool.  However, buzzwords like "natural" and "organic" can be a little confusing.  Understanding the difference starts with the (sometimes) lengthy ingredient list on each product. Ingredients are listed in the order of their percentage in each product. Natural products are listed in Latin and synthetic ingredients listed by technical names. 
Natural and organic product formulations draw inspiration (and ingredients) from fruits, herbs, botanicals and other plant life. The use of the word 'natural' in product names and description is very loosely regulated, while the word 'certified organic' is highly regulated, and legally means a brand or ingredient has been certified organic by the USDA.  I've found a bevy of utterly effective, luxurious and gorgeous natural and certified organic products for your next beauty haul. Let's go!
Coming Up Roses…
My life mantra is "stop and smell the roses." So, I'm a huge fan of the beauty enhancing benefits of rose-infused natural products.  Roses are naturally fragrant but they also have the following properties and benefits: 
Antibacterial properties

 

– perfect to treat acne
Anti-inflammatory

 

– soothe and calm skin
Antioxidants

 

–

 

protect skin cells

S.W. Rosewater Basis Spray ($12.99) won me over with only one ingredient; pure, steam-distilled organic rosewater.  That's it folks!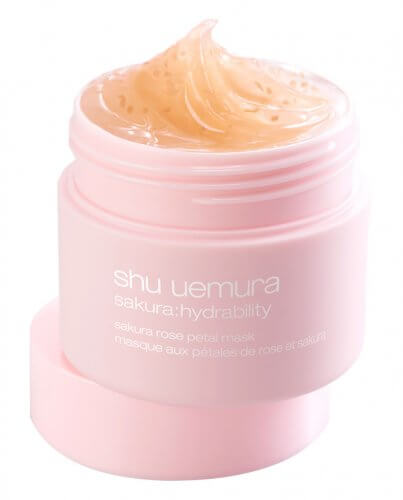 I unwind with Shu Uemura Sakura Rose Petal Mask ($59.00)  when I'm looking for a more spa-like rosy experience.  The hydrating jelly textured mask, infused with real rose petals and sakura leaf extract delivers a burst of moisture.  Supple glowing skin awaits.
TSA Friendly…
If you are in the market for TSA approved all-natural products then pack light with these next three.  Ilia Cucumber Water Stick ($42.00), a cooling toner in stick form, has been my constant companion all summer long.  The water-based product has been a skin savior thanks to a mix of soothing ingredients: cucumber pulp helps depuff, aloe extract hydrates, and chicory root is anti-inflammatory.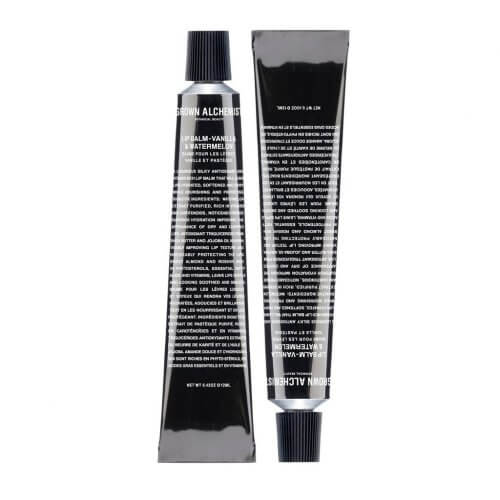 Grown Alchemist Watermelon and Vanilla Lip Balm ($23.00) is another moisture rich travel necessity. The minimalist chic packing is perfect for this luxe lip natural balm. Purified watermelon extract gives this balm its delicious scent.  While its protective properties are found in a beautiful blend of sweet almond and rose hip oils rich in essential fatty acids, as well as shea butter and jojoba oils to counter dryness. 
Nuts for Coconuts…
No natural product listing would be complete without our beloved coconut oil found in these chic body polishes.  Coconut oil is naturally moisturizing, anti-fungal and antibacterial.  Reveal smoother, more nourished skin with Herbivore Coco Rose Coconut Oil Body Polish ($36) blended with floral Moroccan Rose or opt for Bella Opulence Lemon Poppy Pearl Softening Skin Polisher ($38) with an energizing blend of natural sea salt and poppy seeds for gentle exfoliation.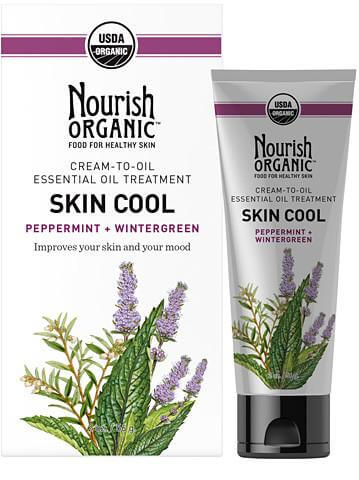 Nourish Organic Skin Cool Cream-To-Oil Essential Oil Treatment ($19.99) with peppermint and wintergreen quickly absorbs at the same time it creates a relaxing experience. Peppermint oil provides an invigorating, cool effect while wintergreen promotes circulation to soothe skin.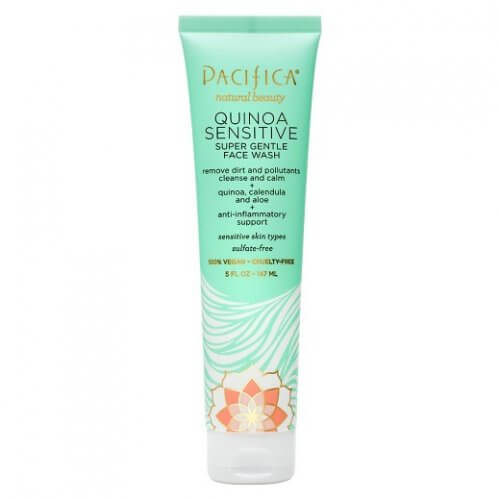 Pacifica Sea Form Complete Face Wash ($9.99) is a gentle cleanser packed with powerhouse antioxidants. It contains seaweed and kelp, believed to help moisturize and soften the skin.
The Way to Radiance…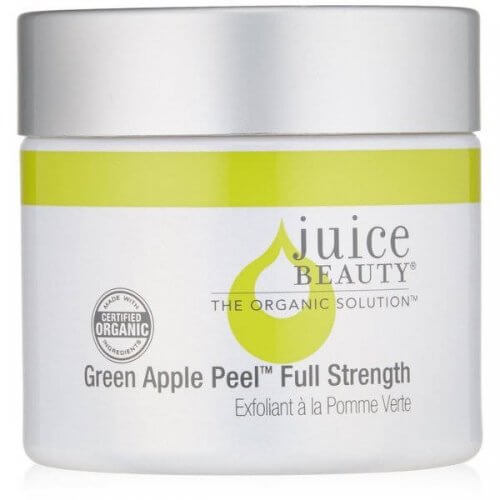 Juice Beauty Green Apple Peel Full Strength ($48) delivers spa-grade exfoliation using potent alpha-hydroxy acids along with antioxidant rich apple and grape juices. Aloe leaf juice improves hydration and boosts radiance. Not into peels?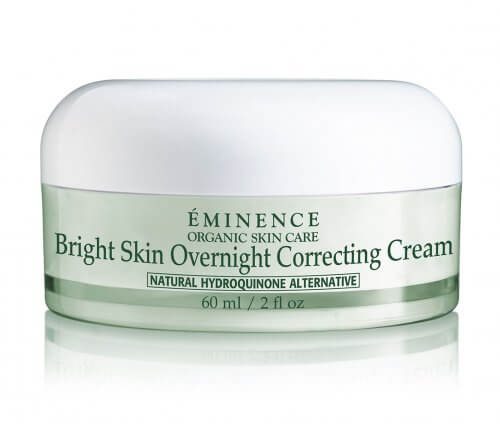 Eminence Bright Skin Overnight Correcting Cream is a great find. With an infusion of jojoba and shea butter, this brightening moisturizer includes a natural hydroquinone alternative that aids in fading age spots, freckles and hyperpigmentation while boosting collagen for a smooth, even, radiant complexion.