While I can now boastfully utter that phrase with complete confidence, this was not always the case. In fact, my feelings were the complete opposite. Embarrassing facial hair was all I cared about. A recent Nair survey found that 97% of Millennial women say they have unwanted body hair in "problem areas" …and the unwanted (and uninvited) hair on my upper lip was mine. In the blink of an eye, it seemed to quickly progress from faint oh-no-one-can-see-it peach fuzz to full on hold-the-phone-stop-everything because I have a lady 'stache. *deep sigh*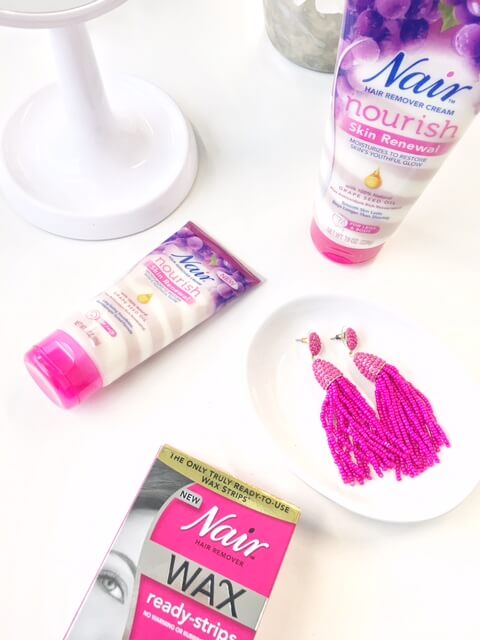 I have to admit, noticing this new 'change' to my face was hard to take. Duh, my brand is ThisThatBeauty. It says 'beauty' right there in the name. The initial shock of it all was real, but then I had to get real about my 'stache…. the same way I've had to get real about other aspects of my skin. Over the years I've vividly chronicled my journey with acne and hyperpigmentation…because, for me, speaking candidly helps to lift the weight of the situation. If I can own it, and talk openly about it, then it doesn't have as much control over my life. It's no longer the elephant in the room or some shameful little secret. It's out there. I put it out there….so it has less power over me. Does that make sense?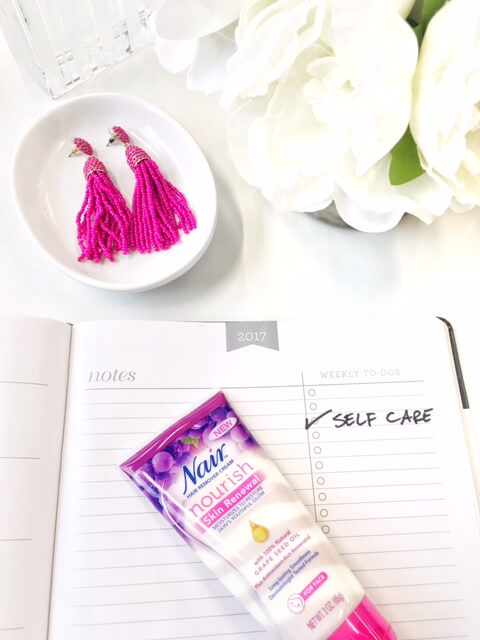 My approach to skin confidence is two-fold. It's one part "ownership" of my real beauty, and one-part great products.
When it comes to owning my beauty, and taking care of my skin, using the right product matters. A big part of me being able to manage my hairy problem area with confidence is using the Nair™ portfolio of products. For years, I struggled to find hair removal products that were easy, gentle, and effective…with a little added skincare benefit (because I'm healthy skin obsessed). When I was introduced to the latest Nair hair removal products, I was immediately drawn to two specific products to help manage my upper lip-tuation:
Nair™ Wax Ready-Strips 
A little bit of a 'fraidy cat, I wasn't sure I'd like these.  Listen, I've had my fair share of scary hot wax situations at local spas. So, yeah, that trauma still lives with me. But I was encouraged to give Nair Wax Ready-Strips for Face & Bikini a try because of the whole "no warming" and "no rubbing required" claims. Meaning: the strips can be applied to skin without having to heat up the wax or rub it super hard onto your skin…. making the strips easy to apply and mess-free. When I need to get rid of my lip fuzz in a flash, these strips are my go-to. I like that they're so discreetly and neatly packaged that you can keep a few stashed in your purse in case of a hair 911, slip into the bathroom and take care of those itty bitty stubborn hairs quickly.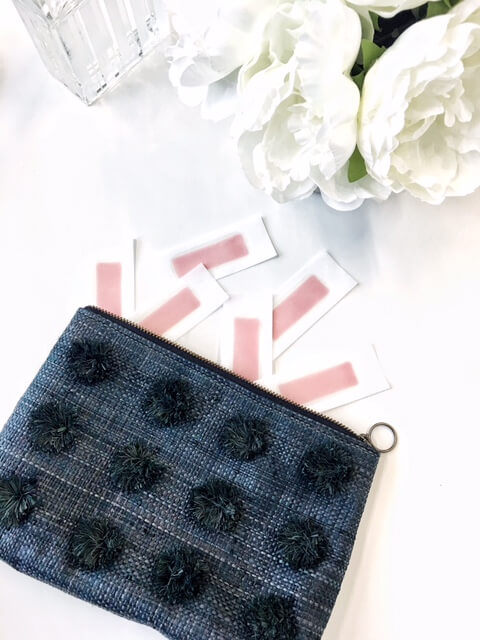 Nair™ Nourish Skin Renewal Face Cream
Cream hair removal is my natural comfort zone because it's practically fool-proof. But the one thing I've always hated — the smell! And this is where Nair Nourish Skin Renewal Hair Remover Cream won me over…it doesn't smell weird. I'm also a big fan of using body care that delivers actual skincare benefits. So as my hair is being removed, my skin is also being moisturized to restore its youthful glow. In researching the new Nair product, I was really pleased to see the inclusion of antioxidant-rich resveratrol and 100% natural grape seed oil. Nair Nourish Skin Renewal Face Cream is my go-to for planned self-care time at home, removing my unwanted facial hair and leaving long-lasting smoothness every time. I use it when I want to spend a few minutes of a little me time. I love that this forces me to slow down for like 6 minutes…and just breathe!
POST HAIR REMOVAL TIPS
I always indulge my face on a little facial oil after hair removal. Just a drop or two, warmed up between my fingertips and pressed into my skin. The gesture feels very spa-like and calming.
To help make my red lipstick pop on my newly waxed lip after hair removal, I use a tiny lip brush with concealer to define my lip area. When my skin is smooth and hair-free, the concealer glides on and gives my pout added dimension.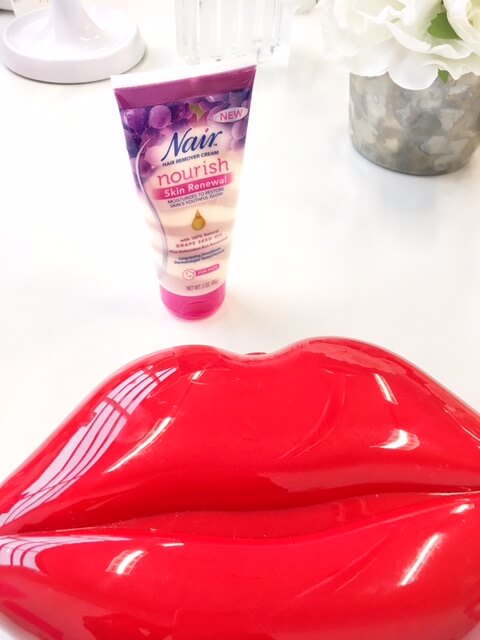 1 The Nair™ Millennial Women Study was conducted by Kelton Global between February 9th and February 12th, 2017 among 1,009 nationally representative Millennial women between the ages of 18 and 34, with a margin of error of +/- 3.1%, using an e-mail invitation and an online survey.
Blog post is sponsored by Nair. Opinions are all my own. Thank you for supporting the brands that help make ThisThatBeauty possible